Using a TENS Unit for Back Pain Relief & Therapy
Posted by ALEX TORRES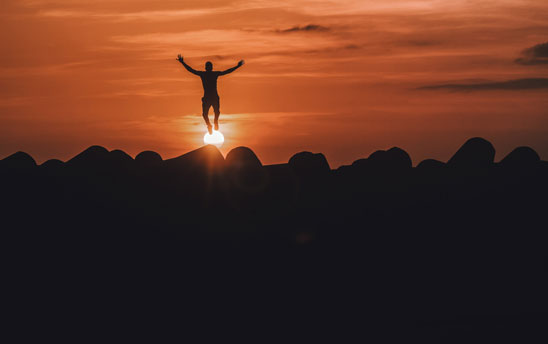 Many people have successfully treated back pain by using a TENS unit device. TENS is an effective way to treat back pain and provide relief from chronic or frequent muscle and disc back pain. TENS will treat many different types of back pain including sciatica from a herniated disk, multiple disk herniation's, muscle strains, muscle contusions, stiff neck from reading or staring at a laptop and other maladies.
If you are suffering from back pain, consider using TENS as a treatment and therapy option. It is a low-cost (and highly cost effective) non-habit forming, same alternative pain-relieving method to treating all types of back pain.
TENS Treats the Following Back Pain
Sciatica

Muscle strains

Disk herniation's and swelling

Trauma

Sports injuries

Stiff neck from sleeping wrong or staring at a laptop
Using a TENS Unit for Back Pain Relief
To use TENS machines for back pain, simply apply the TENS electrodes to the area affected and adjust the settings to relieve the pain. Since all back pain is different, there really is no single best method for using TENS on back pain symptoms. You need to adjust the pulse waves until you find relief. This is how you use TENS for all types of pain.
Apply the electrodes to the area of pain. Place a pad on either side of the source of pain for best results.

Begin the treatment by turning on the machine, starting on the lowest setting.

Adjust the pulse length and frequency. Wait a few seconds and readjust until you find relief from the back pain.

Repeat as necessary, using the machine for about 30 minutes at a time.
What Is the Best TENS Unit for Back Pain Relief?
While all TENS machines can be used to treat back pain, there are some that may do a better job. But it simply depends on your preferences and how you plan to use the machine.
If you plan to treat yourself at home and need powerful relief plus EMS (muscle stimulation for further back treatment) consider a TENS EMS Combo like the The Omega Tens & EMS Combo Unit. For easy, at-home relief of chronic or minor back pain, the TENS 7000 and TENS 3000 are the best TENS machines to treat back pain.
One of the best TENS units designed specifically to treat back pain is the TENS 7000 To Go Back Pain Relief System. It has a special pad for back pain treatments.
TENS Pad Placement for Treating Lower Back Pain
When using TENS machines for back pain, there are some specific pointers to follow regarding electrode placement. Set the electrode pads on either side of the pain area. One on the right and left of the pain area on the lower back, and along the leg for sciatic pain will relieve more symptoms.
If you have pain higher up your back, place the electrodes on either side of the spine in your mid-back and along the spine in your lower back.
If back pain is in the shoulder area, place electrodes on either side along the shoulders but in an area that is fleshy and muscular. Avoid placing the pads directly on your shoulder bones, or on your neck.
For neck pain, place the pads TENS pads on the lower neck area. The pads should not be placed above your neck line.
See our Electrode Placement Chart for more pointers. Or read our post for advice on using TENS to treat neck pain.
Can TENS Treat Muscle Spasms?

TENS is designed to confuse pain signals inside your tissue, so it is not directly designed to treat muscle spasms. However, in some cases muscle spasms can be the result of pain symptoms. In these cases, a TENS unit might provide some relief.
Collection 2019
Sale 70% Off
Title for image