How to Use TENS to Treat Neck Pain
Posted by ALEX TORRES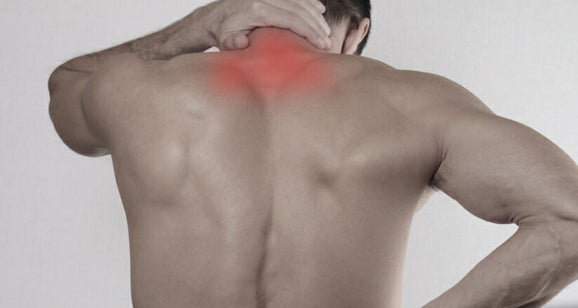 Using Tens to Treat Neck Pain
Millions of Americans suffer from neck pain (also called cervical pain). It can be caused by a variety of things, from sleeping in the wrong position, to poor posture at your laptop. It can also be caused by injury and strains like whiplash. Many people who suffer from neck pain seek alternative treatments for pain relief, especially when pain is chronic. Some work, and some do not.
Many wonder, can you use TENS unit to treat neck pain instead of conventional painkillers? The answer is yes. TENS can be used to relieve neck pain. You just need take a few precautions like being careful not to place electrodes close to your head or on the front or sides of the neck. TENS units should never be used near the head area since they send electrical impulses to the body.
You also need to learn how to use TENS units to treat neck pain.
How to Use TENS for Neck Pain Relief and Treatment
To treat neck pain with TENS place two electrodes on the lower backside of the neck preferably on either side of the painful area. Place two more electrodes above or beside the shoulder blades on either side of your spine. Move the electrodes a little farther down the back if neck pain occurs lower on the neck or spine.
Adjust the settings to find the right amount of pain relief. Pulse rate and width or length can be adjusted until you find the right amount of relief.
The Omega Tens & EMS Combo Unit can be used to treat neck and other types of pain.
Steps to Treating Neck Pain With TENS Unit
Place electrodes on lower neck on either side of the spine (do not place them on the side or front of neck)
Set two more electrodes along the tops of your shoulders above or beside the shoulder blades
Adjust settings to find the proper rate and width of pulse
More About TENS Electrode Placement for Neck Pain Treatments
Placement of electrodes is a key element for treating any pain—its no different with neck or cervical pain. But you do have to be careful about where you place electrodes when treating your neck. Avoid putting them anywhere near your head or throat. Never place them on the front of the neck or sides of the neck.
See our TENS electrode placement chart for information on where to place electrodes for all types of injuries.
When placing electrodes you should position one on each side of the painful area, per channel. You can use two channels placing one of each on either side of the painful area to increase effectiveness. Always place them on muscle and fleshy areas, not directly over bony parts of the body.
Have a different pain issue and want to understand how TENS can help? Ask us, or read on. Learn how to treat shoulder pain with TENS.
Collection 2019
Sale 70% Off
Title for image