TENS Unit for Plantar Fasciitis
Posted by JON KOVACH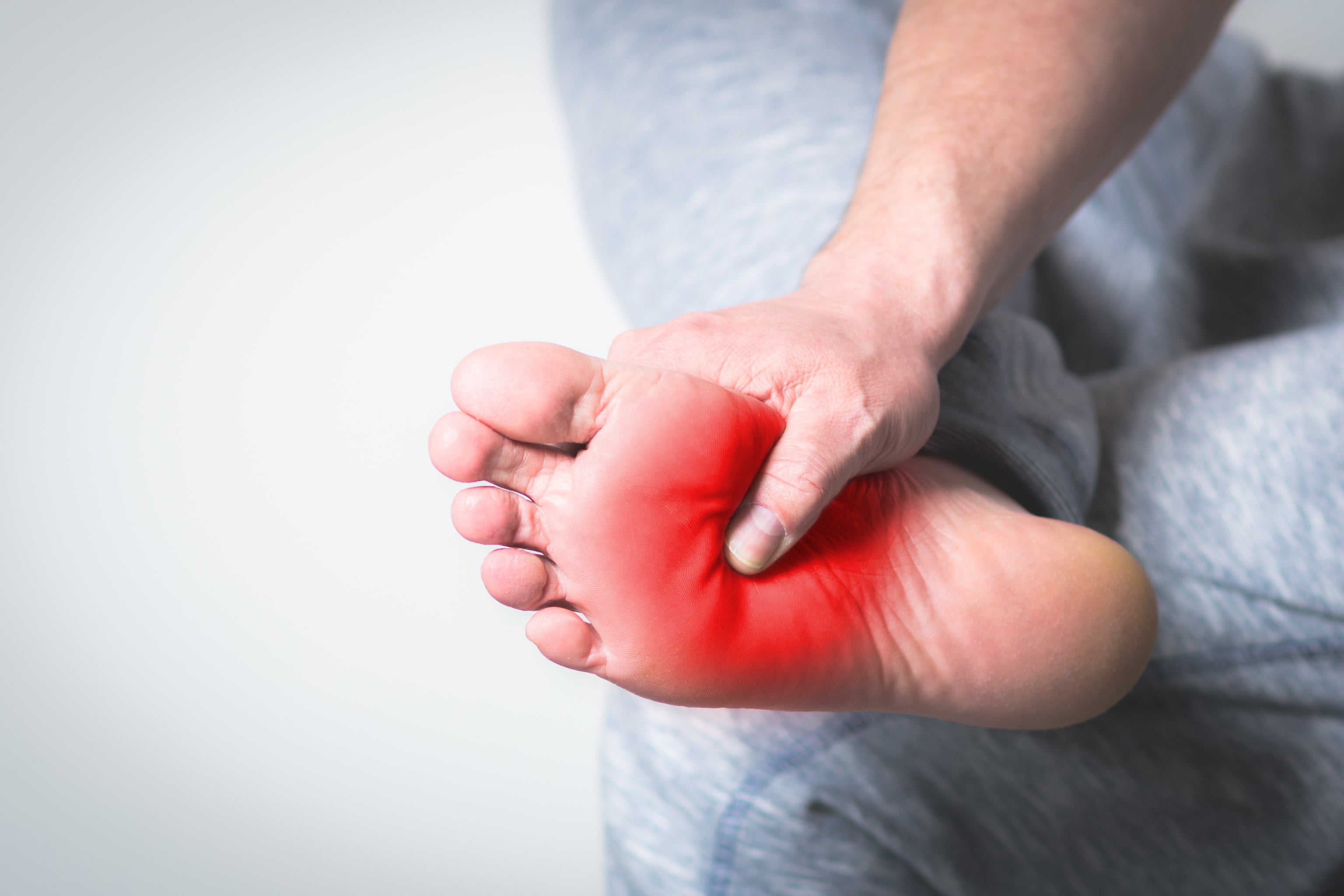 What is Plantar Fasciitis?
Plantar Fasciitis is a common problem that one in ten people will experience at some point in their lifetime.  This is the most common heel pain in adults.  Approximately 80% of people experiencing Plantar Fasciitis will see improvement with non- operative proper treatment. 
Most people feel a radiating, tight pain right underneath the entire foot, making it difficult to walk and put pressure on the affected area. Usually this occurs the moment you wake and the first steps you take in the morning. This is due to inflammation of the tissue band that runs underneath the foot. People who live an active lifestyle such as running, walking or standing on their feet for long periods of time are more susceptible to foot pain. As unavoidable as this foot pain may seem there is a solution to the immediate relief of your pain with our Omega Tens Unit Foot Pad therapy.
How to Help Relieve Your Foot Pain
The Omega Tens Unit Foot Pad is a portable device that provides drug-free, non -invasive foot pain therapy to the soles of your feet to safely free you of your foot pain. This large foot pad serves as a large electrode sending electrical stimulating pulses up through the soles of your feet, increasing blood flow in your lower legs and contracting the muscular soft tissue in the soles of your feet. The Omega Tens Foot Pad waveform technology can help relieve pain by blocking the body's pain signal and releasing endorphins encouraging healthy healing. 
The Omega Foot Pad has 6 different modes and 24 Intensity levels of setting so you can customize the intensity of your treatment. 
With the Omega Foot Pad device you get:
1 Foot Pad Device

1 Wireless Host 

1 Touch Screen Remote Control 

1 butterfly Electrode (for Back Use)

1 Charger and USB Charging Cord 

1 Pair of Square electrodes (for other pain areas on your body) 

1 pair of optional lead wires 
The TENS Foot Pad unit is designed to target foot pain.  In addition to the foot pad you will receive separate electrodes to be used on any body part for pain management. This feature allows you to place the pads on any muscle or joint and target your pain with 6 modes. Adjust the intensity of pressure depending on your desired relief level with 24 Intensity Levels.
Top Foot Pain Diagnosis Chart
Pain and symptoms from plantar fasciitis affect the bottom of the foot, and most people experience multiple areas of pain on their feet.
If you're an active person or your job requires consistent amounts of walking a majority of the day, you will more than likely experience foot pain over time, especially if not wearing the proper footwear. 
Below is a chart that outlines the common types of foot pain.
Watch the Video Below:
A TENS Unit has adjustable settings to control the amplitude (or intensity) of electric stimulation by controlling the voltage. TENS stands for Transcutaneous Electrical Nerve Stimulation.
Electrodes are placed at specific sites on a user's body, depending on the physical location of their pain. The machine sends electrical current that travels through electrodes and into the skin stimulating specific nerve pathways to produce a tingling or massaging sensation that reduces the perception of pain.
When a TENS Unit is used as directed, it is a safe, noninvasive, drug-free method of pain management. It is used to offer a better quality of life for people with pain.
The Omega's Foot pad massager eases common pain in your feet, ankles and heels. The foot pad is designed by the Original TensUnits Company with 18+ years of experience in TENS technology.
Simply snap on our wireless unit on the foot pad, or attach your own lead wires, using our white lead wire adaptor.
When you place both feet on the Omega Foot Stimulator, you can select different modes to treat foot pain with multiple areas to target on the foot.
Electrical pulses are sent through the mat to the feet and provide the stimulation you need to help activate your body's natural pain relievers.
Watch the Omega Foot Stimulator Video Below:
Collection 2019
Sale 70% Off
Title for image