Athletes and Injury: How a TENS Unit Can Help
Posted by ALEX TORRES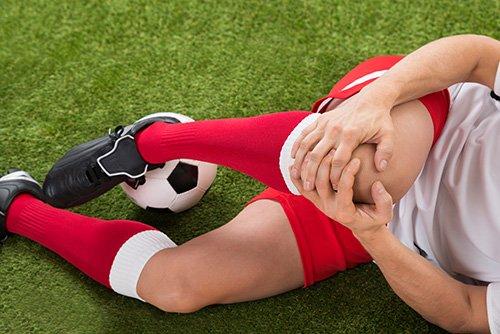 Participating in sports is one of life's great pleasures. Regardless of your athletic prowess, or lack of it, the enjoyment you gain from a good workout, a fast-paced game of tennis or a long bike ride, just to name a few, is worth a few aches and pains from time to time. As the saying goes, "No pain, no gain." Or at least that's the way many sports enthusiasts think. However, here's the thing: The more you engage in sports, the more rapidly those pains mount. Eventually, you begin to discover that what began as an occasional grimace-inducing twinge or ache now seems to have become continual pain in certain joints and muscles, sometimes even when you are at rest. As a result, you've now moved from grimacing to outright expressions of anguish. That's when you know it's time to seek pain relief. While pain pills provide some respite, the idea of popping pills all day often isn't appealing to genuine athletes, who participate in competitive sports on a regular basis. A greener, more organic approach, without the potential health hazards, seems in order. For many people, the solution is Transcutaneous Electrical Nerve Stimulation (TENS). A treatment devised by doctors and scientists, TENS not only treats pain but serves to relieve it as well. For many athletes, both amateur and professional, TENS is a breakthrough in modern medicine, giving them the ability to continue participating in the sports they love. To give you a broader understanding of TENS and its benefits, we have put together a few additional facts.
How TENS Works
An electrical battery source and a highly advanced computer chip, along with electrodes, form the three basic components of a TENS device. Using about 80 to 90 Megahertz of electro frequency, TENS is designed to send small electrical pulses under the skin not only to treat pain but also to alleviate it completely. It transmits these pulses to the electrodes, which then relay the electrical pulse to the nerves right beneath the skin's surface. The overall goal is to provide continuous pain relief. What makes TENS particularly helpful is the ability to personalize it to your own specific needs. The pulse frequency, for instance, which refers to the strength of the electrical current that is provided to the electrode, is customizable to your own specifications. This enables you to adjust the intensity of the electrical current according to your level of pain. The greater your pain, the higher the amount of electrical current you will want to provide. Equally beneficial, you have the option to determine the duration of each pulse as well. The advantage here is that you may then set the TENS unit to continue working for as long as you desire, from hours to all day or even overnight.
What Doctors Are Saying About TENS

The TENS unit comes highly recommended by doctors simply because electrotherapy have become a standard source of pain relief relied on by modern doctors and scientists for decades. In fact, many medical professionals contend that electrical impulses from a TENS unit stimulate the production of endorphins and encephalin in the body, chemicals naturally produced by the body that not only elevate your mood but also decrease pain. For all of these reasons, doctors and other medical professionals have named TENS as one of the most effective treatment available for pain relief. This is the clearest endorsement a doctor could possibly offer, underscoring the extraordinary degree of medicinal value that TENS units offer.
Ways TENS is Used at Home
Using TENS at home is easy and convenient, with the shipment going directly to your home, the first example of the convenience offered by TENS. Its small size and portability make your TENS unit no trouble to attach right onto your clothing, enabling you to wear it as you work out or go about your daily tasks. You alone determine how long to wear it each day based solely on your pain's level, frequency and duration. Applying your TENS unit directly to your area of pain, you can use it at home to treat an assortment of ailments, including everyday issues such as sprains, backaches, arthritis and carpal tunnel syndrome, to name a few. Additionally, it works equally well to relieve the pain associated with chronic illnesses such as Multiple Sclerosis, cancer and rheumatoid arthritis, among others. Of course, instructions come along with your TENS unit as well. We also recommend that you follow any additional directives that your doctor or physical therapist prescribes.
Supplementing Physical Therapy with TENS
In addition to using your TENS unit at home, between physical therapy sessions, you will find that it serves as an excellent supplement to physical therapy. Working in conjunction with your
physical therapy exercises
, the TENS unit facilitates your movements by easing the pain and enabling you to move more freely. Ultimately, a TENS unit alleviates pain, promotes ease of movement and restores a better quality of life. Together, these factors make TENS the superior choice for athletes and others who have experienced injuries.
Collection 2019
Sale 70% Off
Title for image